PRODUCT FAMILIES
Select the most suitable equipment for your community from
3

product families, or combine the most versatile pieces into a fully functional open gym experience.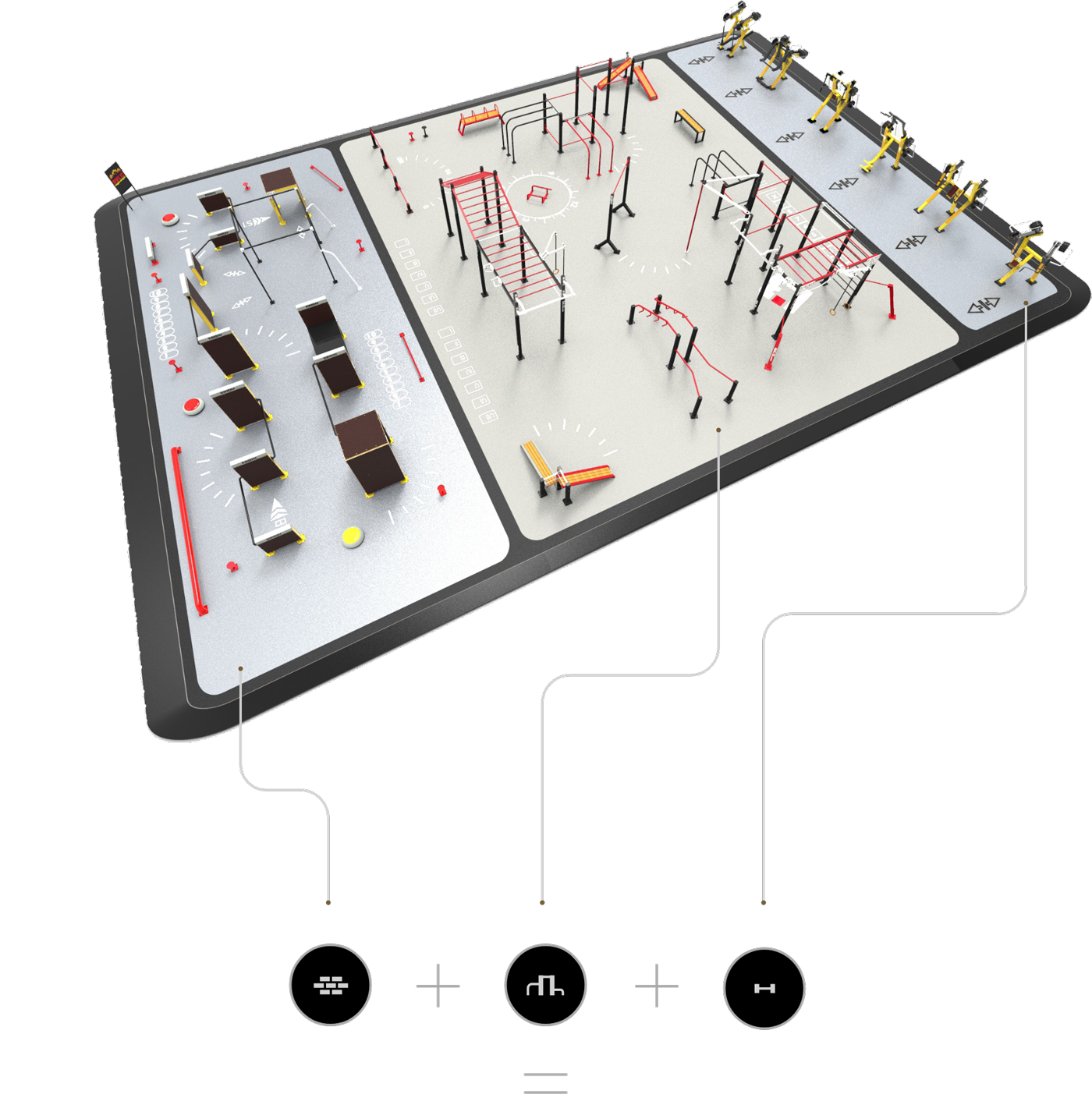 Combo Gym
CUSTOMIZATION
Bring your colours to life, with custom colour selection for up to
4

components from over

120

different colours.
What is a Street Workout?
One of the fastest growing worldwide trends among street sports, a street workout consists of static and horizontal bars at varying heights. Users utilise their own body weight for exercise without the need for conventional gym equipment.
Its origins stem from calisthenics, the oldest method of strength and endurance training used frequently by legendary Spartan warriors in their preparation for battle.
The word calisthenics comes from the ancient Greek words 'kalós' meaning 'beautiful' and 'sthenos' meaning 'strength'.
What is an Outdoor Gym?
Imagine a conventional gym, much like the one you may already visit under a gym membership. There are only two differences between a conventional gym and an outdoor gym:
The outdoor gym is free to use, as it is publicly available, typically in an easily accessible outdoor space.
The type of machines and equipment differ in that unlike conventional gym equipment, the weights cannot be physically removed from the machines. They can only be redistributed in accordance with the users' own strength or comfort level. This design protects against injury, theft and vandalism.
What is Parkour?
With origins in military obstacle training, the aim of this sport is to navigate from one point to another in a complex environment in the fastest and most efficient way possible.
Parkour includes a combination of movements such as running, climbing, swinging, vaulting, jumping, rolling, crawling and balancing. It involves seeing one's environment in a new way and imagining the potential for navigating through it by movement around, across, through, over and under its features.